Margaret and Angelo Fazio emigrated from Italy in the early 1900's. They instilled in their children an old world work ethic that continues today. The gallery and frame shop have been serving our neighborhoods and businesses since 1978.

Angelo & Margaret Fazio
50th Wedding Anniversary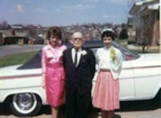 Easter; Fran, Linda
and Grampa Fazio
Angelo & Margaret Fazio
January, 1908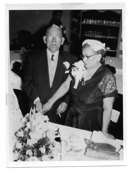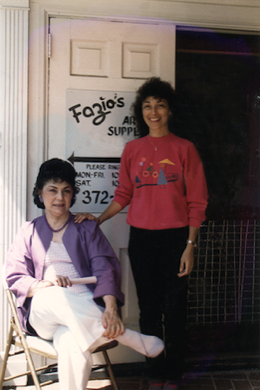 Josephine was born in Pittsburgh, Pennsylvania May 23, 1915. After spending many years owning and operating a beauty salon, she changed careers to become owner and manager of The Fort Pitt Inn with her husband. Josephine remained in the restaurant business until 1967. After a brief residence in Miami, Florida, she relocated to Charlotte, North Carolina with her daughter as a founding member of The Queen's Gallery & Art Center and FazioArt Custom Frame. Josephine passed away July 14, 1985. Her daughter Linda continues with the business daily operations.